Introduction to AONE Advocacy Bulletin
AONE Advocacy Bulletin is AONE's new bi-monthly newsletter that gives AONE members an insider's view into Capitol Hill, AONE Advocacy's activities and helpful hints on communicating with legislators. This issue features an update on the FY 2015 budget proposals, an explanation of the U.S. Senate Appropriations Committee and a profile on the committee's chair, Sen. Barbara Mikulski.
Federal Update: Status of FY 2015 Budget and Nursing Workforce Development Programs
On March 6, 2014, President Obama released his Fiscal Year (FY) 2015 Budget. The Administration recommended level funding for the Nursing Workforce Development programs (Title VIII, Public Health Service Act) at $223.841 million.

As part of the Tri-Council for Nursing (Tri-Council), AONE continues to advocate for $251 million for the Title VIII programs for FY 2015.  On March 28, 2014, the Tri-Council submitted a letter to the U.S. House of Representatives Appropriations subcommittee on Labor, Health and Human Services, Education, and Related Agencies (LHHS-ED) respectfully requesting $251 million for the Title VIII programs in FY 2015. This funding request is consistent with President Obama's budget recommendation for the programs and is the same level of funding in FY 2013 and FY 2014. Tri-Council's letter emphasized the current and projected demands for Registered Nurses (RNs) and Advanced Practice Registered Nurses (APRNs), noting by year 2022, the U.S. Bureau of Labor Statistics expects the number of practicing RNs will grow by 19 percent and employment of Nurse Practitioners (NPs), Certified Registered Nurse Anesthetists (CRNAs) and Certified Nurse-Midwives (CNMs) will grow by 31 percent. The Tri-Council also submitted written testimony to LHHS-ED, highlighting how Title VIII programs have supported over 450,000 nurses and nursing students since the programs' inception 50 years ago.

The Tri-Council submitted a similar letter to the U.S. Senate Appropriations subcommittee on Labor, Health and Human Services, Education, and Related Agencies (LHHS-ED) requesting $251 million for Title VIII programs in FY 2015. In the coming weeks, the Tri-Council will submit written testimony to the Senate LHHS-ED subcommittee. 

The U.S. House passed House Budget Committee Chairman Paul Ryan's FY 2015 budget proposal on April 10, 2014 by a vote of 219-205. Ryan's budget adheres to the FY 2015 spending caps for non-defense discretionary (NDD) spending set forth in the Bipartisan Budget Act. The House-passed budget would reduce spending by $5.1 trillion over the next ten years. Starting in FY 2016, defense would be increased by $43 million and NDD spending would receive cuts by an equivalent amount. 

FY 2016 could be an extremely difficult year for all government programs if the sequester is not reversed or moderated.
Legislative Basics: Understanding the Senate Appropriations Committee
The Senate Appropriations Committee is the largest standing committee in the U.S. Senate, consisting of 30 members. It has jurisdiction over all discretionary spending (requires annual appropriations) legislation in the Senate.

Each of the twelve appropriations subcommittees develops a draft appropriations bill covering each government agency, department and organization under its jurisdiction based on the Congressional Budget Resolution. The subcommittees must adhere to the spending limits set by the budget resolution and allocations set by the full Senate Appropriations Committee. Appropriations subcommittees are responsible for reviewing the president's budget request, hearing testimony from government officials and drafting spending plans for the coming fiscal year. The subcommittees' work is passed on to the full Senate Appropriations Committee, which may review and modify the bills and forward them to the full Senate for consideration.
 
Each appropriations bill must pass both houses of Congress and be signed into law by the president prior October 1, the start of the federal fiscal year. If that target is not met, the Appropriations Committee must draft a continuing resolution (CR) to keep the federal government operating until the individual appropriations bills are approved. The CR must be approved by Congress and signed by the president.

Learn more about the other committees of jurisdiction over health care at AONE Advocacy.
 
(United States Senate Appropriations Committee Website, 4/24/2014)
Legislator Profile: U.S. Senator Barbara Mikulski (D-MD)
Senator Mikulski is the senior senator from Maryland and chair of the powerful Senate Appropriations Committee. She was first elected to the U.S. Senate in 1986 after serving ten years in the U.S. House of Representatives. She is the longest-serving woman in the history of Congress and the first woman to chair the Senate Appropriations Committee.

Mikulski is also chairwoman of the Appropriations subcommittee on Commerce, Justice and Science and serves on the Senate Health, Education, Labor and Pensions (HELP) Committee.
 
Mikulski earned a social work degree from the University of Maryland and previously worked as a social worker, helping at-risk children and educating seniors about Medicare. While in Congress, she has taken a special interest in elder abuse, neglect and long-term care. Mikulski is a strong advocate for women. In 2010, she successfully added an amendment to the Affordable Care Act requiring mammograms and other preventative services for women with no co-payment.
 
Mikulski's term expires in 2016. She has not had a serious re-election contest in recent years.
 
(National Journal Almanac of American Politics, 2014 Edition)  
Helpful Advocacy Hint: Use Social Media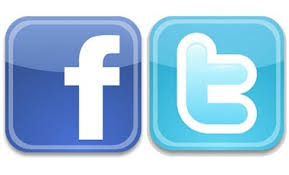 Nearly all members of Congress have Facebook and Twitter accounts. Follow your senators and representative to see what issues are most important to them and share your views with them through social media. Conversations about what is happening in your community are taking place online. Social media provides an opportunity to participate in the dialogue, ensuring your voice is heard.

 Visit AONE Advocacy for tips on building an effective relationship with your legislators
50th Anniversary of Title VIII: Share Your Story
This year marks fifty years of funding the Title VIII, Nursing Workforce Development programs, signed into law by President Lyndon B. Johnson in 1964. Over its history, Title VIII has contributed to the education of hundreds of thousands of nurses from clinical practice to academia and the executive ranks of government and private industry.

Are you a recipient of a loan or scholarship under this program? Please share your story about how Title VIII helped you become a registered nurse, nursing specialist or other member of the health care team.
Congressional Calendar: May 2014